On the 22nd and 23rd of November, the Global Heart Hub is bringing together the cardiovascular patient community from across the world for its first annual VIRTUAL Unite Summit, aimed at strengthening the voice of those living with heart disease.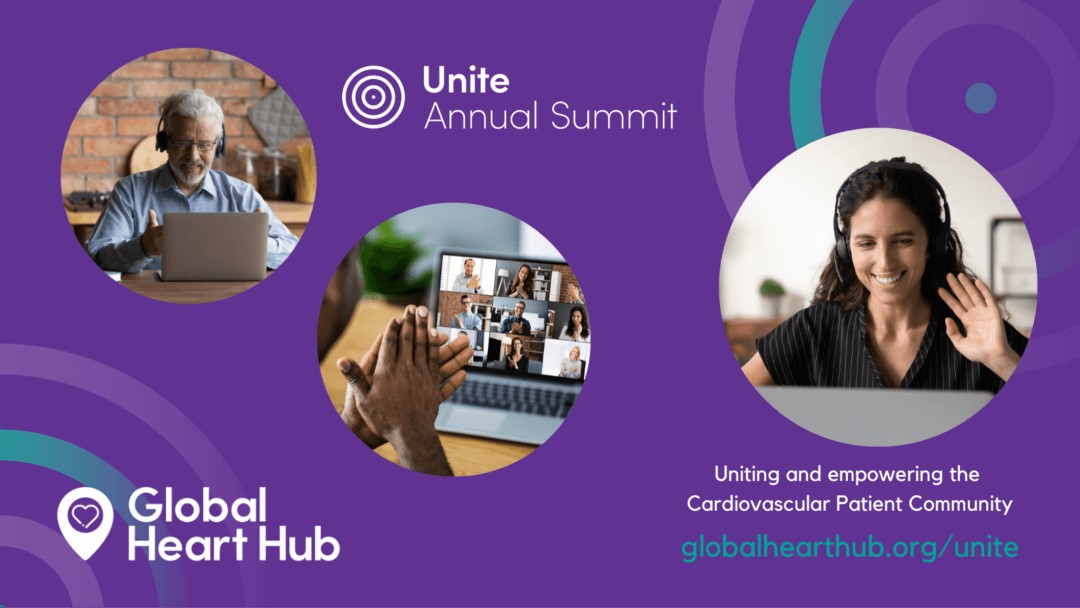 Date: Mon/Tues – November 22nd & 23rd (two half-day sessions)
Time: 15:00 – 18:00 CET (Click here to check the time in your time zone.)
Register now and Unite to make a difference:
unite/https://globalhearthub.org/
This virtual conference will take place over two half days, with the aim of uniting and empowering cardiovascular patients and patient advocates on matters of importance to the community.
The sessions will delve into:
The impact of the COVID-19 pandemic on the cardiovascular patient community and how the lessons learned can catalyze change.
How policymaking works, and how patients can use their understanding to advocate effectively.
What policies and guidelines in specific cardiovascular disease areas mean for patients, and what are the associated advocacy issues.
The benefits and drawbacks of digital innovation from a cardiovascular disease patient perspective.
The Global Heart Hub welcomes YOU to register for this FREE event.
Register now – https://globalhearthub.org/unite