"
Healthy Together"
An 8-Week Online Group Wellness Program for
Cardiomyopathy Patients and
Their
Families
Next Session Dates: September 19-November 7, 2023
Times: 7:30-8:30 PM ET / 4:30-5:30 PM PT
*The first 20 registrants are FREE!
Improve Your Health and Quality of Life in Only 8 Weeks!
To learn more:
Email Adam Burkhart, Director of Patient & Family Services at aburkhart@dcmfoundation.org.
Presented by: 

in conjunction with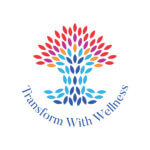 Program Sponsor: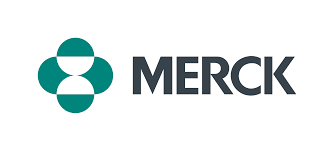 Interested?
To learn more, please email Adam Burkhart, DCMF Patient & Family Services Director at aburkhart@dcmfoundation.org.
Why Sign Up?
Learn how to live a healthier, happier life
Create positive, lasting change
Improve the quality of your health and life
Develop a hope-filled mindset
Reduce stress and learn mindfulness skills
Improve diet and nutrition knowledge
Gain advocacy skills for yourself with your medical team
Become part of a community to support each other in creating better health
The first 20 registrants are FREE!
Program Benefits/Details:
Eight (60-minute) group Zoom sessions covering health-centered info for cardiomyopathy patients

All Zoom sessions are recorded and available for later viewing

Your membership includes 8–week access to group coaching and lifetime access to the program materials and online support portal.
Coaching and Q&A sessions during each call
Healthy living educational materials
Engaging "actions" for each week to enhance learning
Reminders and communication from the group leader
Easy connection to the Zoom calls
Lifetime access to a HIPAA-compliant health platform that includes:

Lifestyle journals to track and analyze health metrics
Food and beverage database for information and monitoring
App for convenient access
Program materials and information stored
Group chat
Fitbit integration (note: Fitbit use is not required)
See the Program Outline below.
Hear a message from program leader, Julie Wilde, Health Coach and Founder of Transform with Wellness, LLC
Additional Program Dates:
January 23 – March 12, 2024
April 2 – May 21, 2024
Participant Testimonials:
"The series was life-changing for me!"
"I now realize that I'm not hopeless and not alone."
"Not only are you learning something from others, but also hearing that there is hope."
"The program has provided "extra oomph," "confidence," and "evidence" that it's possible to feel better…"
"…I really like being in a group where everyone has cardiomyopathy so it feels like they understand what I am going through."
Program OutlineL:
Session 1: Take Charge of Your Health!
Session 2: Healthy Eating
Session 3: Food is Medicine
Session 4: Stress Management – Part 1
Session 5: Stress Management – Part 2
Session 6: Exercise and Movement
Session 7: Importance of Sleep for Health
Session 8: Program Review and Going Forward
Program Leader
Julie Wilde is a certified Integrative Nutrition Health Coach and founder of Transform With Wellness. Her mission is to empower people to live better lives with better health by taking control of their health and well-being. She provides 1:1 and group coaching, corporate programs, health coaching with medical providers, and other wellness services.
Following a global business career working for multinational companies to start-ups where she worked and lived in many places in the US, Asia, and Europe, she pivoted her career into becoming a health coach given a long-term passion for health and wellness. She attended the Institute of Integrative Nutrition (IIN) in NYC for her health coaching certification, adding to a globally focused education with a Master's of International Management and BA in Economics.
Her other role is the mother of four children! Originally from Michigan and a long-term resident of Newport Beach, CA, she moved to the Salt Lake City area in late 2021. 
Questions? See our FAQ section below:
Q: Will I need permission from my medical team to participate in the program?
A: The information provided is solid, evidence-based information to improve health. If you have any questions or concerns, always ask your medical team. There will be NO advice or recommendations given for medications, supplements, specific exercises, or specific diets other than great health advice and tips good for all.
Q: What technology or equipment will be needed for the program?
A: A device for watching or listening to a Zoom call and internet access for the platform.
Q: Do I need to use the lifestyle, food, and mood journals provided on the platform or participate in the Chat group on the platform?
A: No. These features are optional and there to enhance your experience but are not needed to gain all of the valuable information and support.
Q: Do I need any specialized knowledge to participate?
A: No. This is a time for you to upgrade your skills and knowledge to improve your health and life no matter where you are in your journey.
Q: Do I need to do the "actions" (aka mini homework assignments)?
A: No, but if you want to maximize your experience and learning, it's best to complete all assigned actions and surveys. They are designed to help you learn and gain more insights to improve your health.
Q: Will I be able to ask questions?
A: Yes. You can submit questions in the Chat group or to me privately. There will be no medical advice or medical questions answered, only those related to good health practices. We will have Q&A time in the 2nd half of the Zoom sessions.
Q: What if I can't make the Zoom meetings?
A: They will be recorded, and the recordings will be uploaded onto the platform for reference at any time.
Q: Will other members in my family/household be able to participate (other than me, the primary registrant)?
A: Yes! Please have them register for the next program dates.
Q: Are any free seats available for the program?
A: Yes. The DCM Foundation is generously offering a limited number of free seats. If interested, reach out to Adam Burkhart, DCMF's Director of Patient & Family services at aburkhart@dcmfoundation.org