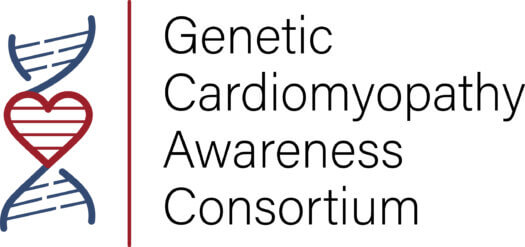 It is critical that cardiomyopathy patients receive treatment from a doctor who specializes in cardiomyopathy or heart failure. But, not all cardiologists are specially trained in these two areas, leaving many patients undiagnosed or misdiagnosed.
"After a recommendation to see a heart failure specialist, I did that and received the specialized care I needed… My symptoms have improved and my ejection fraction is now 56%! Seeing someone who specializes in heart failure is critical to my care." – Cardiomyopathy Patient
Find a Cardiomyopathy specialist
​Through our experience, we have found several ways patients can search for specialized care:
1.) Look for university or academic medical centers near you. These centers often have heart failure centers and tend to be well-equipped to handle heart failure and cardiomyopathy. To locate an academic medical center near you, simply search Google for "heart failure medical centers near me".
2.) Look for medical centers that perform heart transplants near you. We have found that any medical center that performs heart transplants tends to be equipped to handle cardiomyopathy and heart failure cases. To locate such a center near you, simply CLICK HERE for a government link to identify heart transplant centers by location.
3.) Look for a heart failure or cardiomyopathy specialist near you. There is a search tool called MediFind which provides information about medical professionals specialized in various medical conditions within a certain geographic area. Instructions and access to the online MediFind search tool can be found below.
Follow the 4 Steps Below to Find a Cardiomyopathy Specialist Near You:
Click HERE to access the MediFind website (which will open in a new browser) and keep this page open to refer to the instructions below.
    2. Click "Find a Doctor" and the resulting page will have a section that looks like this:

3. Enter the patient's zip code and the condition** you're searching for (**Note: See below for a sample list of conditions available in the MediFind system).
4. Enter the radius the patient is willing to travel for medical care – the following image serves as an example:

How Does MediFind work?
MediFind analyzes information across the internet to identify the top specialists for various medical conditions. It then provides a list of the doctors and medical centers best equipped to treat the specified condition within a certain geographic area.
** SAMPLE MEDIFIND CONDITION LIST – Please use the following cardiomyopathy condition search terms:
Familial Dilated Cardiomyopathy 

Familial Hypertrophic Cardiomyopathy

Familial Progressive Cardiac Conduction Defect

Restrictive Cardiomyopathy 

Peripartum Cardiomyopathy 

Dilated Cardiomyopathy 

Cardiomyopathy and Cataract (also known as Sengers Syndrome) 

Cardiomyopathy due to Anthracyclines 

Cardiomyopathy 

Transthyretin Amyloid Cardiomyopathy 

Hypertrophic Cardiomyopathy 

Arrhythmogenic Right Ventricular Cardiomyopathy 

Inflammatory Cardiomyopathy (also known as Myocarditis) 

Doxorubicin-Induced Cardiomyopathy 

Cardiomyopathy Hypogonadism Metabolic Anomalies 

Dilated cardiomyopathy with Hypergonadotropic Hypogonadism 
*Disclaimer: The DCM Foundation does not endorse any specific medical provider, medical center,​ or clinical trial that you may find as you complete your search. Please use these tools in conjunction with other research methods to find the best medical care for your condition.