Founded in 2017, the DCM Foundation is a non-profit organization with a mission to provide hope and support to patients and families with Dilated Cardiomyopathy through research, advocacy, and education.
Greg Ruf, President
In 2014, Greg was diagnosed with DCM and required an ICD. Through genetic testing, it was revealed he had three mutations responsible for his DCM. A number of his relatives carry genetic mutations that can cause DCM.
Greg retired from his work as a business entrepreneur and in 2017 he launched the DCM Foundation to bring education, hope, and resources to DCM patients and their family members. Greg's hope is that by raising awareness and supporting DCM research, a means will be found to halt, reverse or even completely prevent DCM from developing in at-risk individuals.
After a period of worsening heart failure, on July 15, 2021 Greg had a successful heart transplant. Greg lives in Dublin, Ohio with his wife Brenda of over 30 years, and together they have three grown children and two grandchildren.
Gregory Hershberger, Treasurer

Operations and Policy Expert
Gregory Hershberger retired from the Federal Bureau of Prisons in October 2004 as Regional Director for the North Central Region, located in Kansas City, after 26 years of service. As Regional Director, he oversaw the operation of 18 Bureau of Prisons facilities, and a network of community corrections assets located throughout 12 mid-western states. This responsibility included an annual budget of $578 million, a staff complement of approximately 6,700 employees, and the safe and secure housing for over 20,000 inmates. As a member of the Director's Executive Staff, Mr. Hershberger assumed a major role in the development and approval of national policy and procedures for the agency.
Mr. Hershberger earned a Bachelor's degree from the University of Nebraska-Lincoln, and a Master's Degree from Washington State University in Pullman, Washington. He and his wife Catherine have been married for 49 years, and following his retirement moved to Lincoln, Nebraska. Mr. Hershberger served on the Board of Directors of Christian Heritage, a ministry for children and families for several years after returning to Lincoln. He currently serves as a volunteer with Good News Jail and Prison Ministry and Habitat for Humanity. Gregory and Catherine are active members of Westminster Presbyterian Church in Lincoln.
Mr. Hershberger was diagnosed with DCM in early 2017, which necessitated the implantation of an ICD-Pacemaker. Even though his brother Ray Hershberger, MD specializes in DCM research, he knew very little about DCM prior to his diagnosis. His prior lack of understanding of the condition moved him to assist the Dilated Cardiomyopathy Foundation to demystify the origins and treatment of the disease for others experiencing the same disorder.

Ray Hershberger, MD, Secretary

Professor of Medicine and Director, Division of Human Genetics
Joint appointment, Cardiovascular Division,
Heart Failure/Heart Transplant
Wexner Medical Center at the Ohio State University
Ray Hershberger, MD is a Professor of Medicine, a heart failure and transplant cardiologist, and a clinical and laboratory scientist who is the founder and Principal Investigator for the DCM (formerly, FDC) Research Project. He and his group continue their research efforts to discover and understand the genetics and genomics of human dilated cardiomyopathy and translate new knowledge into the practice of cardiovascular medicine.
In his current position at The Ohio State University College of Medicine since 2012, he directs the Division of Human Genetics in the Department of Internal Medicine and is jointly appointed in the Cardiovascular Division. He devotes his outpatient clinical effort to cardiovascular genetics and also serves with the in-patient heart failure and cardiac transplantation service.
Dr. Hershberger received his cardiovascular, heart failure and cardiac transplantation training at the University of Utah in Salt Lake City from 1985 – 1990, which also included a three-year laboratory-based research fellowship. In 1990 he joined the faculty of the Division of Cardiology at the Oregon Health & Science University (OHSU) in Portland, Oregon, as a heart failure and transplant cardiologist. Dr. Hershberger started the Familial Dilated Cardiomyopathy (FDC) Research Project in 1993 while at OHSU. He also directed the OHSU Heart Failure and Transplant Cardiology programs from 1993-2007.
In 2007 Dr. Hershberger joined the Miller School of Medicine at the University of Miami in Miami, Florida, where he served as Associate Chief of the Division of Cardiology, Director of the Advanced Heart Failure Therapies Programs, and Director of Translational Cardiovascular Genetic Medicine.
Kathy Crispell, MD

Cardiovascular Disease and
Advanced Heart Failure/Transplant Specialist
Kathy Crispell, MD was a Cardiovascular Disease and Advanced Heart Failure/Transplant specialist at the Portland VA Medical Center and a faculty member at Oregon Health and Science University. She did her Cardiovascular training and Advanced Heart Failure/Transplant training at Oregon Health Sciences University (OHSU). During that time she participated in research studying DCM in families. Dr. Hershberger was her mentor. She remained at OHSU until 2003 when she was recruited by Northwest Kaiser Permanente (KPNW). While there she was the Chief of Cardiology, Director of Cardiovascular Services and Chief Medical Officer. During her time in these roles, Dr. Crispell started an Advanced Heart Failure Program and a Cardiac Mechanical Assist Program.
Dr. Crispell retired from KPNW in 2015 but has continued to work part-time at the Portland VA Medical Center and most recently back at OHSU as an Adjunct Associate Professor doing part-time work caring for patients with Advanced Heart Failure and after transplant. She has also done volunteer Global Health work in Myanmar and Ethiopia since 2015.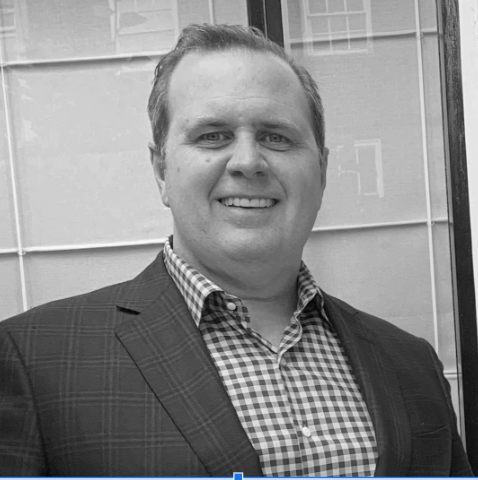 Lance Murphy
In December of 2018, after experiencing chest pressure while hiking, Lance was diagnosed with dilated cardiomyopathy. Genetic testing revealed he had inherited a familial genetic defect. Pharmacological treatment of the disease has yielded good results and his heart function has now returned to normal levels.
In his professional career, Lance Murphy has served in executive roles for both traditional and alternative investment management firms. After years working with wealth management platforms and institutional investors, Lance now serves wealthy families, business owners and executives in a wealth and investment management advisory capacity at Raymond James. Lance is a graduate of Texas Tech University where he earned a Bachelor of Business Administration in finance. He has also earned the Certified Investment Management Analyst℠ professional designation from the Wharton School. Lance serves on the Heart Council for Debakey Cardiology at Houston Methodist Hospital, and he and his wife Kate are involved with research efforts there related to genetic cardiomyopathies. He lives in Houston with his wife and two daughters.

Andrea Taylor Gavin
Andrea was diagnosed with genetic DCM in 2021. While she had a family history of cardiomyopathy, she had never experienced a symptom and was diagnosed by chance, as opposed to systematic screening. Her experience has made her passionate about raising awareness around the need for familial screening and genetic testing to drive DCM research and treatment, improve health outcomes, and save lives.
Andrea currently leads tuberculosis communications for the U.S. Agency for International Development in Washington, D.C. Prior to that, she spent five years working in global health communications at U.S. Embassies in Tanzania and Uganda, and a decade working in marketing and media in New York. She has a B.A. in sociology from Colby College, a certificate in digital marketing from Georgetown University, and is currently pursuing a certificate in health advocacy from the University of California, Berkeley.
Rebecca M. Graciano
Becky joined the DCM Foundation board in the spring of 2023 after recently learning she has dilated cardiomyopathy caused by the BAG3 genetic mutation. Her interest and passion in genetic cardiomyopathy have motivated her to join the DCMF to help support and oversee the Foundation's mission of providing hope, research, and advocacy to DCM patients and their families. 
A medical physicist by training, Becky holds a B.S. in Chemical Engineering from the Georgia Institute of Technology, as well as an M.S. and a Ph.D. in Nuclear Engineering from the University of Tennessee. She holds numerous honors and certifications in her field and is currently employed as Senior Medical Physicist for the John Muir Medical Center in California. 
Becky and her husband live in California with their two children and are involved in a number of charitable activities.