NEXT WEBINAR
The DCM Foundation & the Genetic Cardiomyopathy Awareness Consortium present:
Date: Wednesday, June 21st, 2023
6:00 – 7:00 PM ET*

Join us to learn about Getting Better Care, Getting Genetically Tested, and Getting More Involved. Hear from two cardiomyopathy patients and a certified cardiomyopathy genetic counselor.
Topics include:
Getting Better Care: How to find the best doctor(s) for your care and why this is so important
Getting Genetically Tested: Learn about the process to get genetically tested and what the results mean
Getting More Involved: Learn how patients can get more involved in the Genetic Cardiomyopathy Awareness campaign
A live Q&A session will follow each section – take this opportunity to ask your questions and learn more about genetic cardiomyopathy. Education can save lives!
We hope you can join us for this important webinar!
Speakers: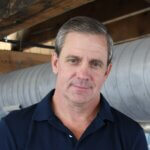 Greg Ruf – Genetic Cardiomyopathy Patient
Executive Director, DCM Foundation
In 2014, Greg was diagnosed with DCM and required an ICD. Through genetic testing, he learned he has three mutations responsible for his DCM. A number of his relatives also carry genetic mutations that can cause DCM. In 2017 he launched the DCM Foundation to bring education, hope, and resources to DCM patients and their family members. In 2023, with the support of 9 patient partner groups, and leading biopharma companies, Greg and the DCM Foundation launched "GCAC" – the Genetic Cardiomyopathy Awareness Consortium, to bring awareness to the genetics of cardiomyopathy. (www.geneticcardiomyopathy.org) Greg's hope is that by raising awareness and supporting DCM research, a means will be found to halt, reverse or even completely prevent DCM from developing in at-risk individuals.
After a period of worsening heart failure, on July 15, 2021, Greg had a successful heart transplant. Greg lives in Dublin, Ohio with his wife Brenda of over 30 years, and together they have three grown children and three grandchildren.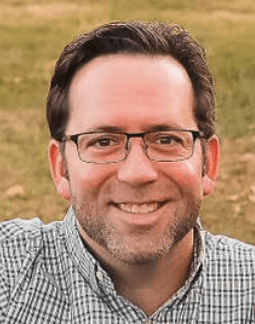 Adam Burkhart – Genetic Cardiomyopathy Patient
Director of Patient and Family Services, DCM Foundation
Adam was diagnosed with DCM at 6 years old and congestive heart failure at the age of 17. After a 7 month wait in the hospital, he received a new heart on September 14th, 2000. Today, Adam feels as healthy as ever.  He is now married and the father of four children, two of whom have genetic mutations that can cause DCM.  Sadly, his youngest daughter passed away at four months old. It was a low point in a journey that has had ups and downs but serves as a reminder that each day is precious.
Adam recently joined the DCM Foundation as the Director of Patient and Family Services, fulfilling a dream to help support other cardiomyopathy patients and their family members.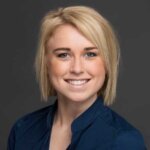 Elizabeth Jordan, MMSc, LGC
Genetic Counselor; Assistant Professor at The Ohio State University Wexner Medical Center
Dr. Elizabeth Jordan is an Assistant Professor in the Division of Human Genetics at The Ohio State University Wexner Medical Center's Ross Heart Hospital in Columbus, Ohio. She joined the faculty in 2017. Her clinical role is Genetic Counselor in the Cardiovascular Genetics and Genomic Medicine Clinic and Inherited Arrhythmia Clinic. 
Professor Jordan received her MMSc degree from Emory University and has worked as a genetic counselor for several years. As a licensed and certified genetic counselor with expertise in cardiovascular genetics, coupled with previous clinical experience in cancer and medical genetics, she supervises recruitment activities, conducts variant adjudications, assists in clinical and genomic data collection, and collaborates in data analysis and manuscript development.
Click here to register for this webinar!