You're invited to the DCM Patient and Family Virtual Conference.
Date: Saturday, September 24, 2022
Time: 11:00 AM – 5:00 PM ET

We are thrilled to host the first-ever DCM conference designed specifically for DCM patients and their family members.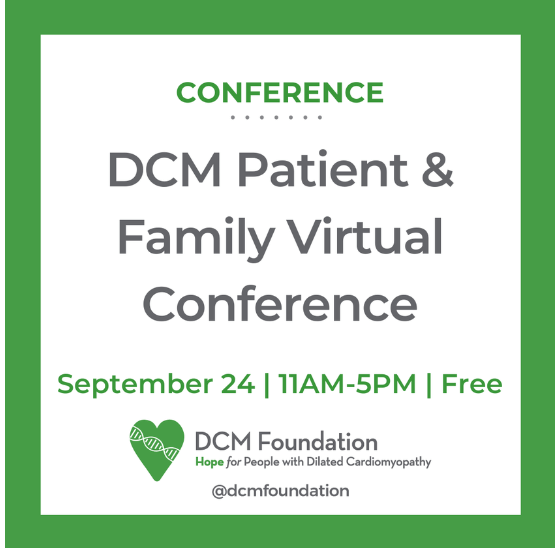 On Saturday, September 24 from 11:00 AM – 5:00 PM ET, the conference will include three sessions (join ONE or ALL of the sessions):
11:15 AM – 12:45 PM ET – DCM Education & Information
1:00-2:45 PM ET – The Latest in DCM Research & Therapies
3:00 – 4:40 PM ET – Patient-to-Patient Panel Discussions
Stay tuned for conference and speaker details! You won't want to miss this exciting event!