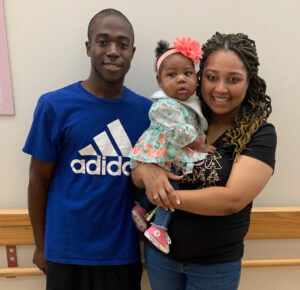 Baby Alaynah was diagnosed with DCM and beat the odds, receiving a special heart transplant just before her first birthday.
"After being diagnosed with severe dilated cardiomyopathy, a 5-month-old infant from Brunswick County was facing an uncertain future. However, she was able to beat the odds after becoming UNC Children's very first Berlin Heart EXCOR™ left ventricular assist device recipient – bridging her to a new heart just 11 days before her first birthday…"
Click here to read the full story.