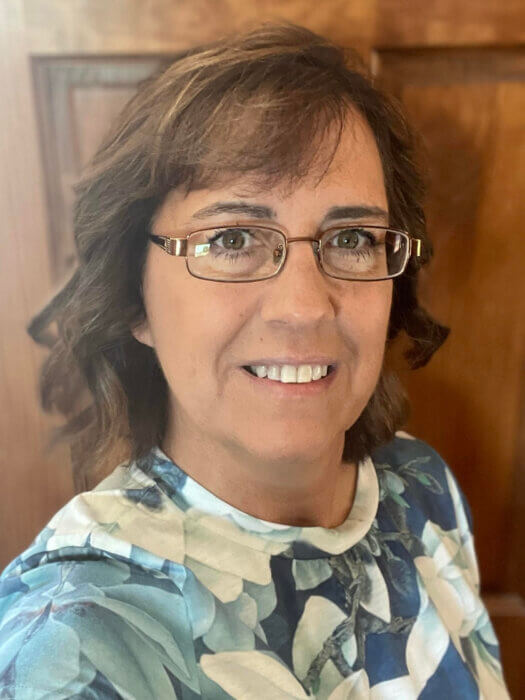 We're honored to be able to share the story of Stephanie Fallon, a patient advocate and friend of the Foundation. Her story reflects the advancement of DCM awareness and treatment since her diagnosis. Her life is a testament to our ability to adapt and persevere. 
Stephanie was born with DCM but wasn't diagnosed until she was 15. She wasn't able to run laps while trying out for tennis and was sent to the nurse who noticed that her heart sounded unusual. It was 1982 and there simply wasn't enough information about cardiomyopathies at the time. She was often tired, confounding her parents. Heart disease was prevalent in her dad's family but doctors would likely not have considered someone so young as 15 a candidate for heart disease. In addition, genetic testing wasn't easily accessible as it is today.
She was eventually correctly diagnosed with DCM; she had a bicuspid aortic valve and supraventricular tachycardia. Initially, her doctor suspected that her braces caused an infection in her mouth that led to DCM. That wasn't the case, as she later found out she has the MYH7 gene mutation. At age 15 though, two cardiologists gave her only 5 years to live. That was the normal prognosis – as many of you may know all too well.
Despite this daunting prognosis, Stephanie persevered. She graduated high school at 18 with her peers. Believing she had two years to live, she then ran away, got married, and had a child. She was never told that DCM could be passed down genetically, or the risks she would face during childbirth. She now has 3 children and 3 grandchildren. Her youngest was born with an EF of 10% and Stephanie's EF dropped to 23% during pregnancy. Only then did she find out the disease could be passed on to her children. Her oldest and youngest children have DCM, as does one of her grandchildren.
Still alive at 20, she went to college. She had lived past the 5-year benchmark and was taking life one day at a time. She still didn't feel like she could do much long-term planning and could hardly imagine life at her current age of 55. She's never received a heart transplant and over the years has learned to adjust almost every aspect of her life to the disease. These adjustments include not walking long distances, changing how she cooks and shops, blow-drying her hair upside down, spending lots of time with her kids on the floor, and more.
Though she reminds us that the disease affects her entire life, Stephanie has gone on to do many typical things. She worked as an accountant for many years, lovingly raised children and grandchildren, and married a wonderful spouse. She wants others in her position to know that "taking things one day at a time is the most important thing. Don't feel bad if you can't do something. You might be able to do it tomorrow." Believing in the possibility of tomorrow is a value many of us could take to heart.
She also believes it's critical to "explain what DCM is to your families to maintain relationships. They might not know why you look normal but can't do what you want to do." She added, "fortunately, my spouse has never once complained if I can't do anything." She's lived up to her belief about explaining DCM. For the past seven years, she's managed two growing DCM community Facebook groups: a public group with 4,300 members and a private group with 2,900 members. Stephanie is diligent in her support of DCM patients and their loved ones, providing resources, answering messages and phone calls, and sharing her story. Reflecting on the relative success of the groups she said, "I'm really happy to be able to get it out there and explain more about DCM. People are able to share information with each other."
The DCM Foundation is grateful for Stephanie's partnership and is inspired by the online communities she's fostered.
If you'd like to join these DCM Facebook groups, please click here to access the public DCM group and click here for the private DCM group.