Don't miss this excellent panel discussion recording about the important topic of prioritizing your heart health.
This discussion focuses on how to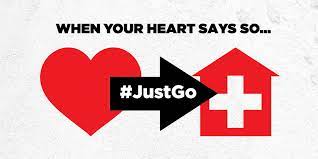 detect and communicate new or changing symptoms of cardiovascular conditions.
Now, more than ever, it is important to seek timely medical help when experiencing a change in symptoms.
Discussion panel members include: Dr. Sarah Jarvis, members of the heart patient community (including DCM Foundation Executive Director, Greg Ruf), and Executive Director of Global Heart Hub, Neil Johnson.
Please click here to view this session recording: https://www.youtube.com/watch?v=Q26NFLxg5v8
The Global Heart Hub is emphasizing the necessity to put your heart health first, with support from the Boehringer Ingelheim/Lilly Alliance.