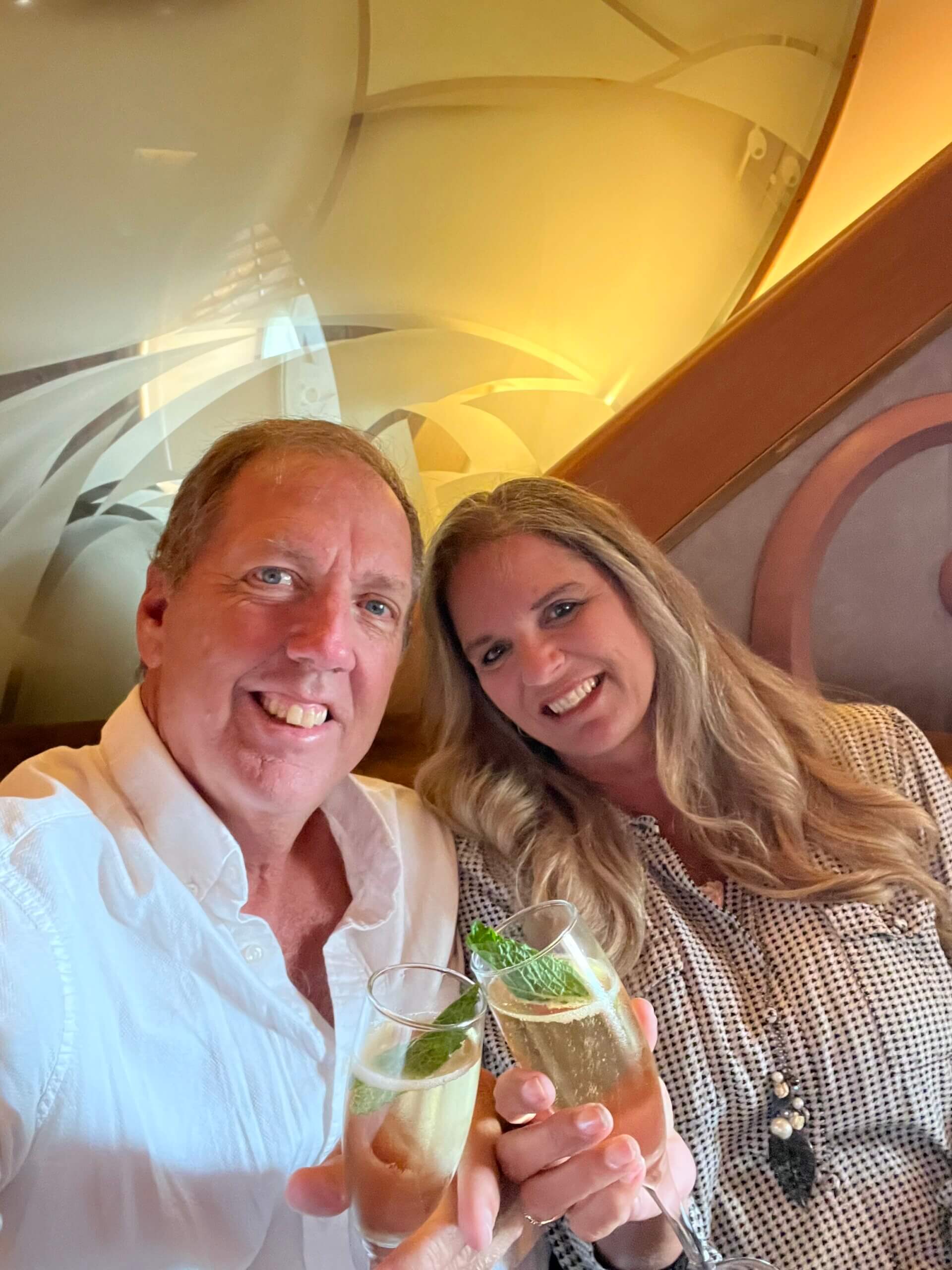 "My story is the hardcore battle."
Jim Hogan has been fighting that battle since he was diagnosed with non-ischemic DCM in December 2021. The six months after his diagnosis were hard because he thought he only had a year to live. He got his affairs in order and started to disappear: he lost weight, sold his house, became distant from his children, and slipped away from his personality. He didn't feel like he was given information on his disease or was told he could survive, let alone embrace a full life. He craved optimism but didn't receive it.
Jim is a different person today. He told us, "You keep living, and pushing, and going. Be present. Fight it. Live." His commitment to this belief was evident when we spoke to him. "Jim Hogan wants everyone to know they're still alive." he declared during our conversation.
What sparked this change in Jim? He credits a supportive wife & family, a strong community, and learning about DCM. Thanks to the DCM Foundation's Patient Support Group, the Healthy Together group wellness program, medication, and a role model, he made positive changes in his life. Healthy eating, moderate exercise, and human connection have allowed him to live fully and happily.
Jim was thrilled to share that his ejection fraction has improved from 35 to 50-55 thanks to reverse remodeled heart function. He's also excited about getting genetic testing soon so he can understand his disease better and provide his family with the information they'll need to make decisions about their health.
Jim is the type of person who would eagerly share any wisdom he can and is a great person to talk to if you need a boost. He encourages all DCM patients to process and learn about their diagnosis, educate themselves on the disease, and understand why they're taking medications. He also stressed that "commitment to your life is a battle."
Want to learn more or register for the DCM Foundation's Healthy Together program? Please email Adam Burkhart, Director of Patient & Family Services, at aburkhart@dcmfoundation.org.