Meet Adam Burkhart, a patient with familial dilated cardiomyopathy.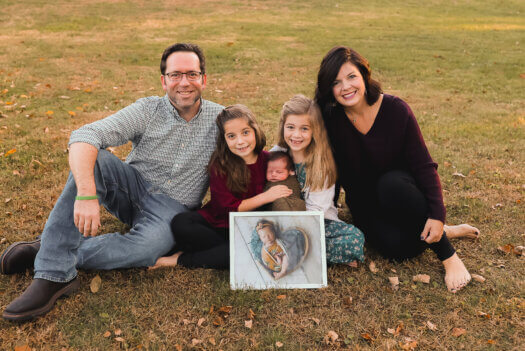 Adam says that his story truly began in 1968 when his aunt died at the age of 13. That was the start of his family's reckoning with familial dilated cardiomyopathy. Everyone born in their family until 1988 was tested for gene variants that can cause DCM. As a result, his two sisters tested positive for the TPM1 variants, as did 12 of his cousins.
Adam himself was born in 1982 and experienced normal adolescent years until an indoor soccer game in 1999. He described being unable to run or perform. His mother was a nurse and knew it was time to go to the ER; he was experiencing congestive heart failure. At just 17 years old he said hearing about his heart failure was the scariest news but he eventually came to realize that, all things considered, he had it pretty good. His family was caring and he received excellent care. His senior year of high school was delayed a year but still, Adam recognized that his life faced relatively few disruptions.
After treatment for CHF, on March 12th, 2000 he began a seven-month stint in the hospital while he waited for a transplant. After one dry run, he finally received a new heart on September 14th. He went home just a few days later on September 21st, a day after his 18th birthday. There was some pain and numerous appointments for a year after the transplant but his life carried on.
Now 38 and feeling as healthy as ever, Adam lives a pretty normal life. He is married and is the father of four children. Recognizing his family history, all of his children have been tested for gene variants that were detected in his eldest daughter and youngest son. He follows his doctor's recommendations as precisely as he can to ensure his children receive all the preventive care they need. Sadly, his youngest daughter died at four months old. It was a low point in a journey that has had ups and downs but serves as a reminder that each day is precious.
When asked what he wanted to share with someone in a similar situation he said,
"We still have to live. As hard as it is, life does go on."
Adam also wanted to reiterate that organ donation is the most selfless thing you can do. It's given him an additional 21 years of life (so far) to share with his family.
———————————————
A special thank you to Adam, for sharing his DCM story. If you would like to share your DCM story with others, please contact us.