"DCM & Women: One Incredible Story of Survival & Hope"
Surviving Heart Failure After Childbirth
Date: Wednesday, May 19, 2021 at 6:00 PM ET

Details:
Join us on May 19th at 6:00 PM ET to hear one women's amazing story of survival. Jen Rohe, our guest speaker, will share her story of surviving heart failure and stroke after childbirth, results of a condition called Peripartum Cardiomyopathy – a form of DCM.
Jen Rohe went from being healthy and active to getting a heart transplant in just 50 days — showing that new moms and their family members need to be aware of the risks of heart disease.
During this webinar, hosted by the DCM Foundation, we will also be joined by renowned cardiologists, Dr. Kathy Crispell and Dr. Nandita Gupta, who will help us understand the medical aspects of peripartum cardiomyopathy.
Education about Peripartum Cardiomyopathy can save lives and provide HOPE.
Topics will include:
What is Peripartum Cardiomyopathy
Importance of DCM Screening
Challenges that are unique to women who have DCM of any type
Register TODAY to hear Jen tell her incredible story.
Speakers:

Jen Rohe, Peripartum Cardiomyopathy, Stroke, and Heart Transplant Survivor
​Jen Rohe, a mother of two, was diagnosed with a rare form of heart failure just days after giving birth to her daughter. Since her transplant, she is focused on living life to the fullest and cherishing her family. In addition, Jen founded a blog called ThisMommysHeart.com and was named an American Heart Association Go Red for Women Real Woman Ambassador in 2021. She continues to share her story of peripartum cardiomyopathy to educate, inform, and inspire others.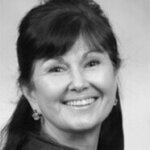 Dr. Kathy Crispell, Cardiovascular Disease and Advanced Heart Failure/Transplant Specialist
Dr. Crispell is a Cardiovascular Disease and Advanced Heart Failure/Transplant specialist. She did her Cardiovascular training at Oregon Health Sciences University (OHSU) in Portland, OR. She was later recruited by Northwest Kaiser Permanente (KPNW) where she served in roles as the Chief of Cardiology, Director of Cardiovascular Services and Chief Medical Officer. While at KPNW, Dr. Crispell developed Advanced Heart Failure and Mechanical Cardiac Support Programs. Dr. Crispell retired from KPNW in 2015 but continued to work part-time at the Portland VA Medical Center and at OHSU as an Adjunct Associate Professor. Additionally, Dr. Crispell has been a volunteer physician in Myanmar and Ethiopia.

Dr. Nandita Gupta, Medical Director of Cardiovascular Service Line at OHSU (Oregon Health & Science University) 
Dr. Gupta leads the Women's Heart Program at the Center for Women's Health at OHSU. She is an experienced cardiologist with special interest in heart failure and heart disease in women. She is a passionate advocate for health equity. Dr. Gupta has published and presented science and clinic research papers exploring sex differences in heart disease. She is a Fellow with the American College of Cardiology and Board Member of American Heart Association of Oregon and Southwest Washington. 
Dr. Gupta was voted as a Top Doctor in the Portland Monthly magazine for 2019-2020 and 2020-2021. In her free time, she enjoys traveling with her family, reading, and hiking.