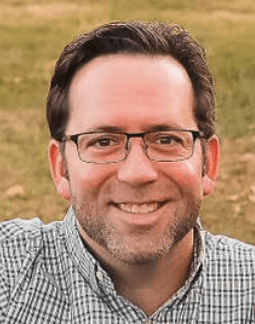 We are thrilled to announce that Adam Burkhart has joined the DCM Foundation as Director of Patient and Family Services. In this full-time position, Adam will support DCM patients by creating, implementing, and running the Foundation's patient and family services and programs.
Adam has a wide background of experience. He worked as a plumber/pipefitter for 18 years while earning his Bachelor's degree in business on nights and weekends. In recent years, he's worked in account management and sales in the logistics industry. But, it is his lifelong personal experience with DCM that drives him to serve DCM patients in this new role with the DCM Foundation.
Adam was diagnosed with DCM at only six years old. In 1999, at age 17 Adam was playing indoor soccer when he became unable to run and short of breath. His mother was a nurse and knew it was time to go to the ER; he was experiencing congestive heart failure. After a 7-month hospital stay, he received a life-saving heart transplant on September 14, 2000, at The Ohio State University Wexner Medical Center at Ross Heart Hospital in Columbus, Ohio. He went home just a few days later on September 21st, a day after his 18th birthday. Since then, Adam has been able to lead a very productive and active life for more than 20 years post-transplant and feels as healthy as ever. 
Through genetic testing, Adam learned his DCM was caused by a genetic mutation. For this reason, everyone born in their family after 1988 was tested for gene variants that can cause DCM. As a result, his two sisters and 12 cousins tested positive for the TPM1 variant which can cause DCM.
Adam is now married and the father of four children, two of whom have genetic mutations that can cause DCM. He follows the doctors' recommendations closely to ensure his children receive all the preventive care they need. Sadly, Adam and his wife lost their 4-month-old daughter, Rowe, to DCM before genetic testing could be completed. After donating her organs to research, Adam and his family hope something will be learned from this tragedy.
Today, Adam continues to volunteer for Lifeline of Ohio, The Ohio State University Wexner Medical Center at Ross Heart Hospital, and Nationwide Children's Hospital. He lives in Zanesville, Ohio with his wife and their three children, and enjoys time with friends and family, traveling, and golfing.
Regarding his new role with the DCM Foundation, Adam said:
"As a DCM patient, I see tremendous value in all that the DCM Foundation is doing. As the Foundation's Director of Patient and Family Services, I am excited to dedicate my time to helping support the DCM community of patients and their families!"