In the UK there's a debate about whether heart failure patients should be moved to a higher priority for COVID-19 vaccinations. In the US, priority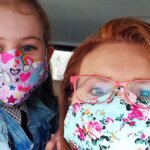 levels vary by state, but the President has signaled he wants everyone age 16+ to have access to the vaccines quickly.⁠
⁠
Be sure to learn about vaccines from reliable sources and your health care professionals. ⁠
Source: The Times and The Sunday Times