Welcome & Introductions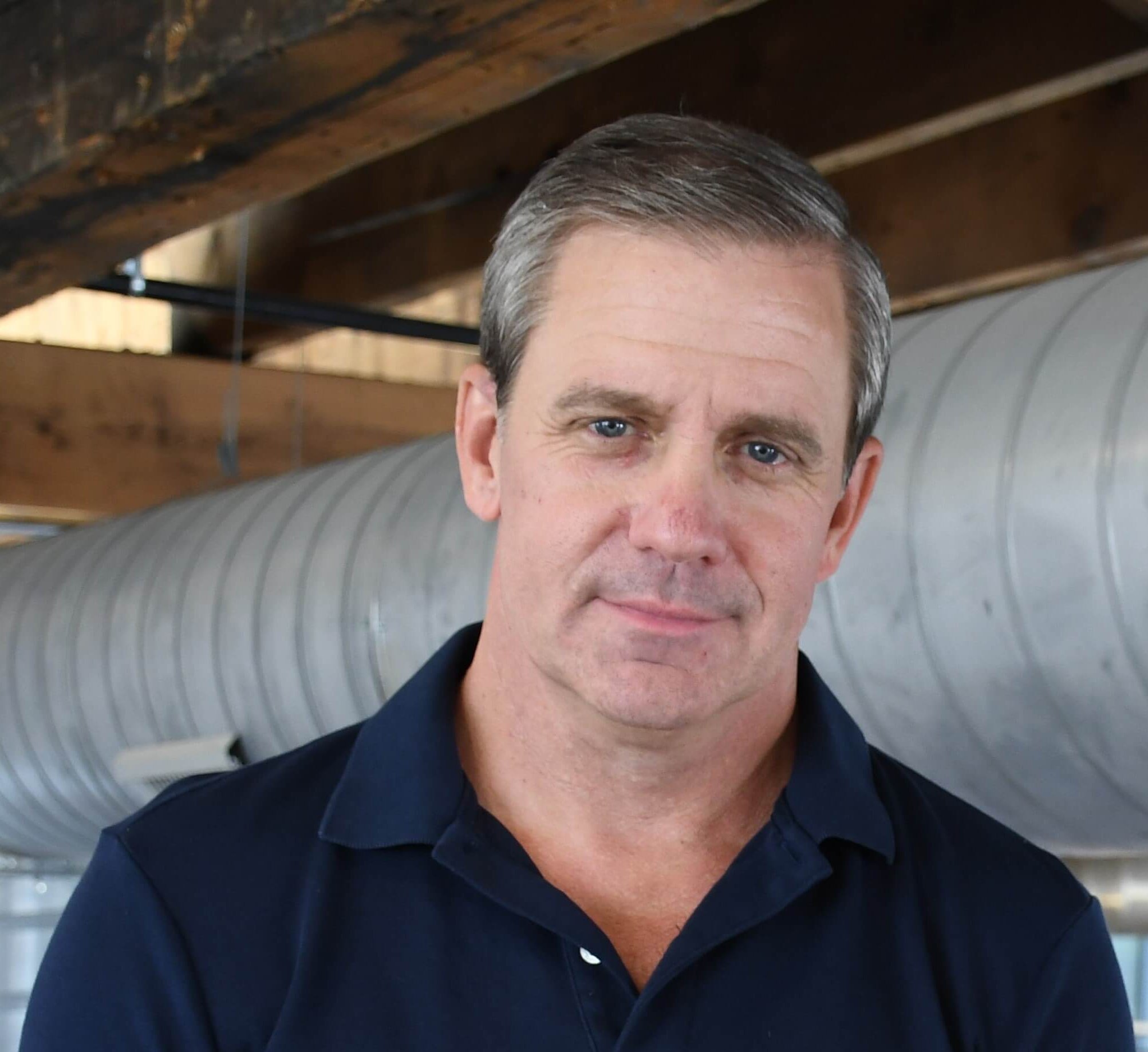 Greg Ruf
Executive Director & Board President
DCM Patient; Heart Transplant Recipient July 15, 2021
In 2014, Greg was diagnosed with DCM and required an ICD. Through genetic testing, it was revealed he had three mutations responsible for his DCM. A number of his family members also have genetic mutations that can cause DCM. Greg launched the DCM Foundation in 2017 with a mission to bring education, hope, and resources to DCM patients and their family members. His hope is that by raising awareness and supporting DCM research, a means will be found to halt, reverse or even completely prevent DCM from developing.
On July 15, 2021, after a period of worsening heart failure, Greg received a heart transplant. Greg lives in Dublin, Ohio with his wife Brenda of over 30 years, and together they have three grown children and two grandchildren.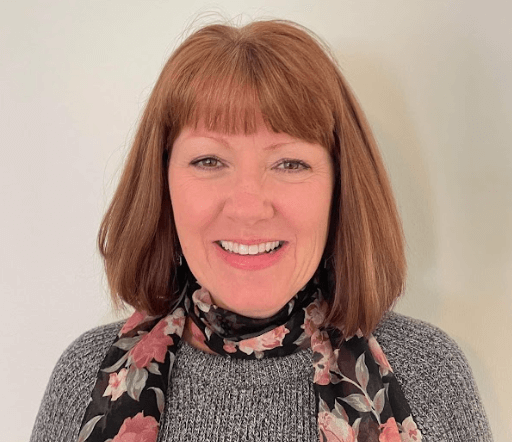 Jae-ann Rock
Director of Information & Education
Having worked with Greg Ruf since 2015, Jae-ann was honored to be asked to join the DCM Foundation in 2019. Jae-ann uses her education and marketing experience for the benefit of the Foundation and the DCM patients and family members it serves. In her free time, Jae-ann enjoys spending time with her family, traveling, gardening, hiking, and volunteering.
SESSION #1 Speakers: Dr. Kathy Crispell & Barbara Amos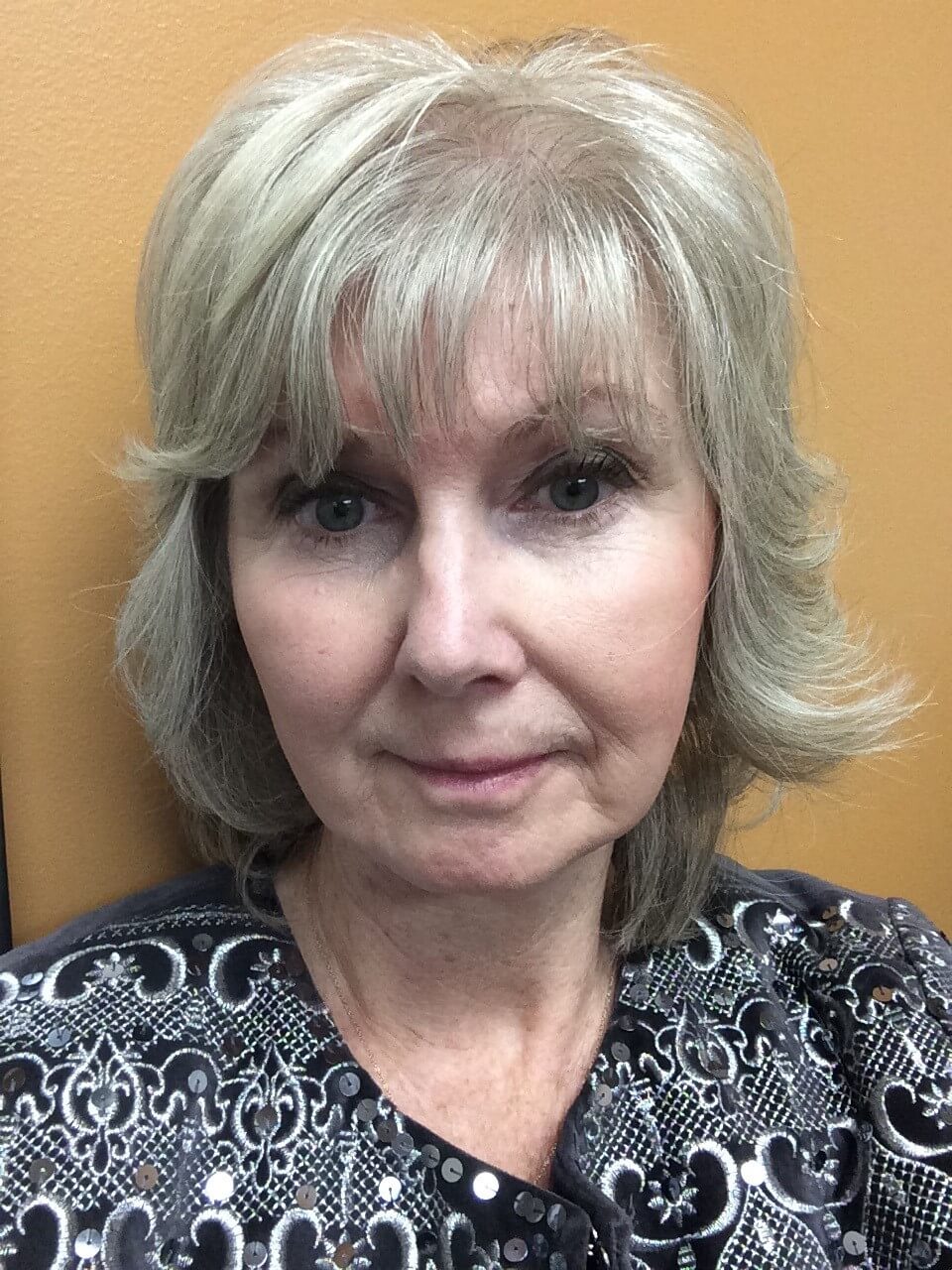 Dr. Kathy Crispell
Cardiovascular Disease and Advanced Heart Failure/Transplant Specialist
Dr. Crispell did her cardiovascular training at Oregon Health Sciences University (OHSU) in Portland, OR, where she participated in research with Dr. Hershberger, studying DCM in families. She was later recruited by Northwest Kaiser Permanente (KPNW) where she served in roles as the Chief of Cardiology, Director of Cardiovascular Services and Chief Medical Officer.
Dr. Crispell retired from KPNW in 2015, but continued to work part-time at the Portland VA Medical Center and at OHSU as an Adjunct Associate Professor. Additionally, she has been a volunteer physician in Myanmar and Ethiopia and provides telemedicine Cardiovascular consultation to remote clinicians in Oregon and Washington.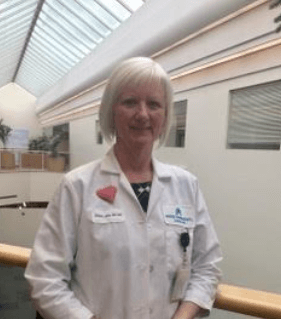 Barbara Amos
Clinical Nurse Specialist – "Nursing is what I know and love"
Barbara Amos is a Clinical Nurse Specialist (CNS) with more than 40 years of experience as a nurse. Recently retired from Kaiser Permanente NW, Barbara worked with Advanced heart failure patients and the community and was the program manager for Ventricular assist devices at Kaiser for the past 13 years. Barbara understands how important integrated care management of heart failure is to patients, family/caregivers and the professional community. Barbara is a tireless patient advocate, striving to improve the lives and care of patients with heart failure. She holds a Bachelor of Nursing degree from Walla Walla University and a Master of Nursing from Washington State University and she is a licensed Clinical Nurse Specialist. Barbara is originally from Ireland. 
Session #2 Speakers – Biopharma Industry Leaders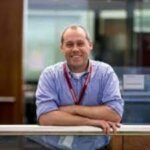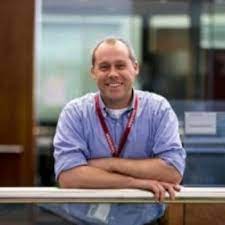 Dr. James Priest – Tenaya Therapeutics
Physician-scientist, Pediatric Cardiologist, and Senior Director of Cardiovascular Genetics
Dr. Priest is a physician-scientist, pediatric cardiologist, and the Senior Director of Cardiovascular Genetics at Tenaya Therapeutics. Dr. Priest is a graduate of Stanford University School of Medicine, with a specialization in Pediatric Cardiology and Pediatrics, and an interest in cardiac therapies and research. 
In his free time, Dr. Priest enjoys spending time with his family, cooking, reading, and doing almost anything outside.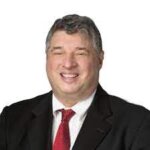 Marc Semigran, MD – Renovacor
Chief Medical Officer
Marc Semigran, MD is a cardiologist with subspecialty expertise in cardiomyopathy, heart failure, and cardiac transplantation. Prior to joining Renovacor, Dr. Semigran was Senior Vice President of Medical Sciences and Chief Medical Officer at MyoKardia (acquired by Bristol Myers Squibb in Nov. 2020). There, he led the early development of mavacamten for the treatment of hypertrophic cardiomyopathy, as well as development of other pipeline agents for the treatment of cardiomyopathy. Prior to joining MyoKardia, Dr. Semigran led the Heart Failure and Cardiac Transplant Program at Massachusetts General Hospital as Section Head and Medical Director. Dr. Semigran was a member of the internal medicine and cardiology staff of Massachusetts General Hospital for more than 25 years and is an associate professor at Harvard Medical School. Dr. Semigran has published numerous peer-reviewed papers, received many research awards, served as a principal investigator in major clinical trials, and served in scientific and medical advisory capacities to companies such as GSK, Medtronic, and Bayer.
Dr. Semigran earned AB, AM and MD degrees from Harvard University. He completed his internal medicine residency and cardiology fellowship training at Massachusetts General Hospital.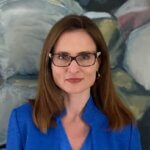 Franca Angeli, MD, PhD – Pfizer

Global Clinical Lead – Rare Disease Cardiology,
Global Product Development
Prior to her time at Pfizer, Dr. Angeli was co-founder of a Brazil-based clinical CRO and a US-based biotech in the comparative medicine space. She was also the head of clinical research in bioethics in cardio, pulmonary and Inflammatory, and internal medicine. And, she spent 10+ years in academia at the Cardiology Divisions at Texas Heart Institute-UT, the University of California San Francisco, and the University of Pennsylvania.
Dr. Angeli's education includes:
University of Texas, Texas Heart Institute, Houston, TX –

Post-Doctoral Fellowship, Cardiology

Pontificia Universidade Catolica do Rio Grande do Sul, Brazil – 

Doctorate in Clinical Research;

 Internal Medicine/Cardiology Fellowship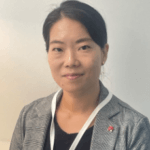 Sonomi Maruyama, MD, PhD – Bristol Myers Squibb
Director Cardiovascular Early Clinical Development Group
Sonomi Maruyama, MD, PhD, is a physician–scientist working for Bristol Myers Squibb, as a member of the Early Clinical Development group for cardiovascular diseases.
She completed a residency and cardiology fellowship training at Juntendo University Medical Center and the affiliated hospitals in Tokyo. She received her PhD from Juntendo University, Tokyo for her basic medical research on chemotherapy–induced cardiomyopathy. She continued to conduct basic medical research focused on stress–induced proteins released from diseased hearts at Whitaker Cardiovascular Institute, Boston University as a postdoctoral fellow.
She started her pharmaceutical industry career about 5 years ago as a clinical trial physician. She joined BMS in 2021 and has been working on several projects covering potential new treatments for heart failure, including the danicamtiv clinical study in patients with dilated cardiomyopathy.
Session #3 Speakers – DCM Patients
Panel 1: Steve Fietek, Adam Burhart, and Cecelia Poole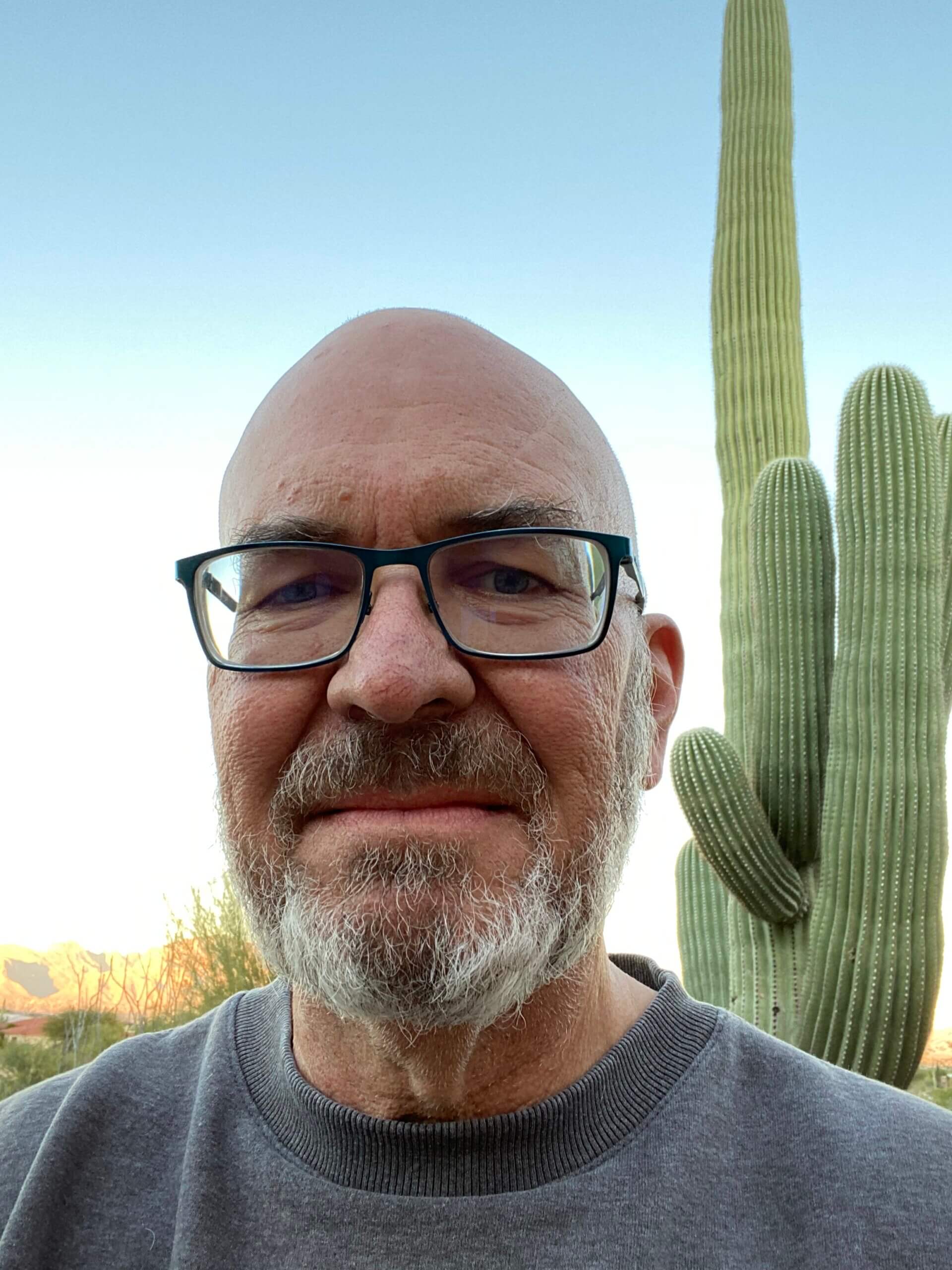 Steve Fietek
Diagnosed with DCM in 2011
Heart Transplant Recipient March 2021
Topic: "Staying Active with DCM"
Diagnosed with congestive heart failure at the age of 52, Steve then learned he had DCM. In 2015 he went into Cardiac Arrest and had an ICD implanted. In July 2020, when his EF dropped to 10%, Steve had an LVAD placed as a bridge to heart transplant which he thankfully received on March 19, 2021.
His mother and brother also have DCM. Genetic testing has revealed they carry the TNNT2 gene mutation among others that can cause DCM. Today, Steve continues to work full-time as an accountant with a large multinational company and remains very active. He is married with 5 children and stepchildren, 2 grandchildren, and a third grandchild on the way.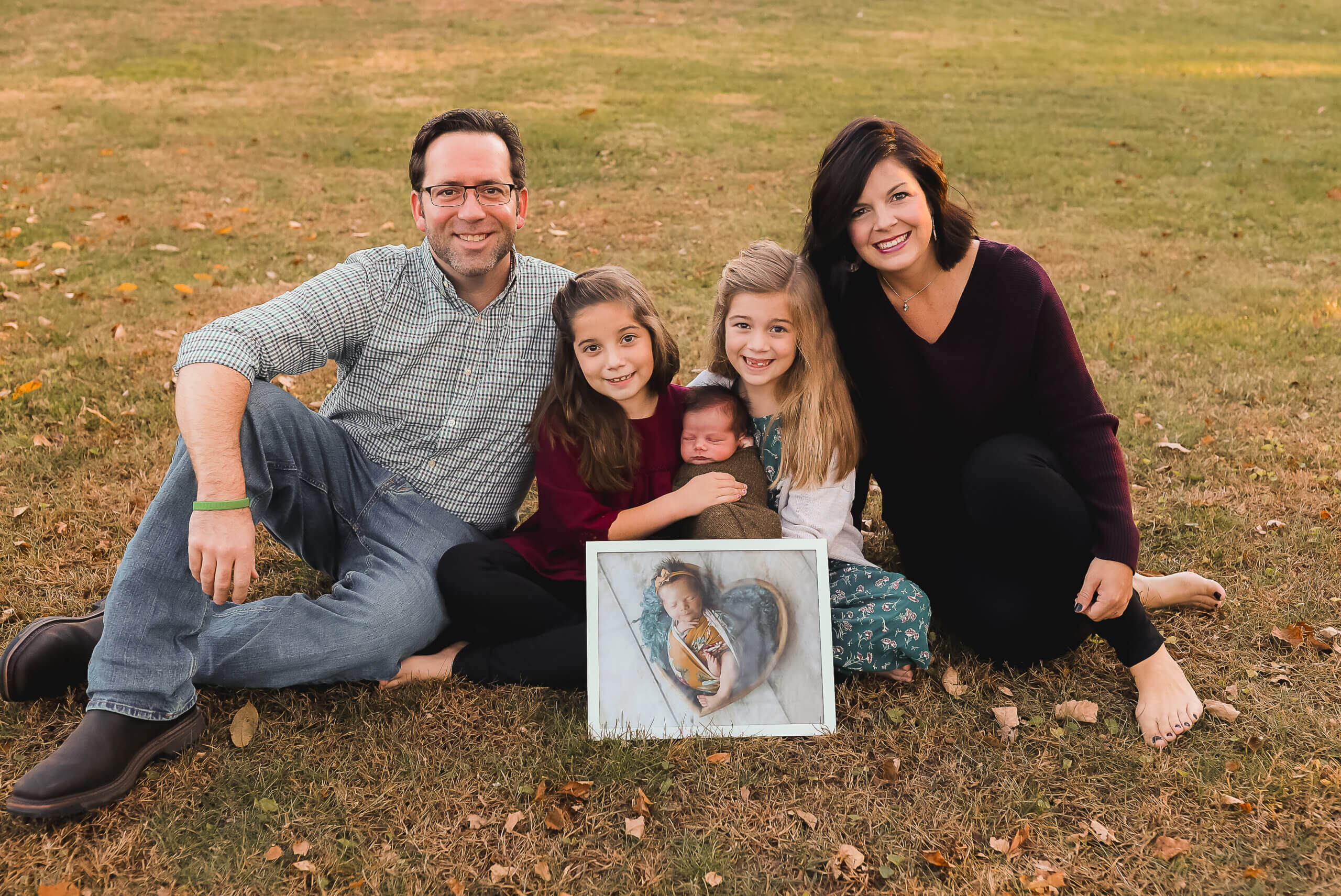 Adam Burkhart
Heart Transplant Recipient September 14, 2000
Topic: "Living a Full Life After Heart Transplant"
Adam was diagnosed with DCM at 6 years old and congestive heart failure at the age of 17 after being unable to run or perform at an indoor soccer game. After a 7 month wait in the hospital, he thankfully received a new heart on September 14th, 2000. Today, Adam feels as healthy as ever.
He is now married and the father of four children, two of whom have genetic mutations that can cause DCM. Sadly, his youngest daughter passed away at just four months old. It was a low point in a journey that has had ups and downs but serves as a reminder that each day is precious. "We still have to live. As hard as it is, life does go on." For more about Adam's story, please click here.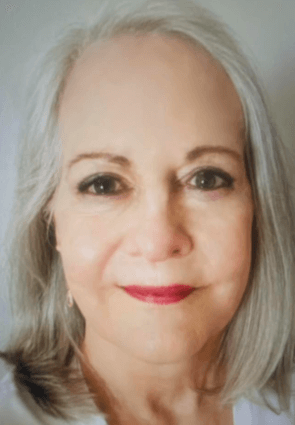 Cecelia Poole, BSN
DCM diagnosed 2021, CRT-D 2021
Topic: "Hope for the Future – Maintaining a Healthy, Productive Life" 
Cecelia notices she was a little short of breath while wearing a mask during the pandemic. Then, while going up the 3rd flight of stairs, she experienced some heart palpitations and, being a nurse, decided to go to a walk-in clinic to request an EKG. That same day, she was diagnosed with DCM and hospitalized. Shortly thereafter, she received a CRT-D. She is now retired from nursing, but stays busy with gardening and other activities, "learning to live peacefully on less energy than I had before DCM."
Panel 2: Stephanie Fallon, Andrea Gavin, and Sarah Schaff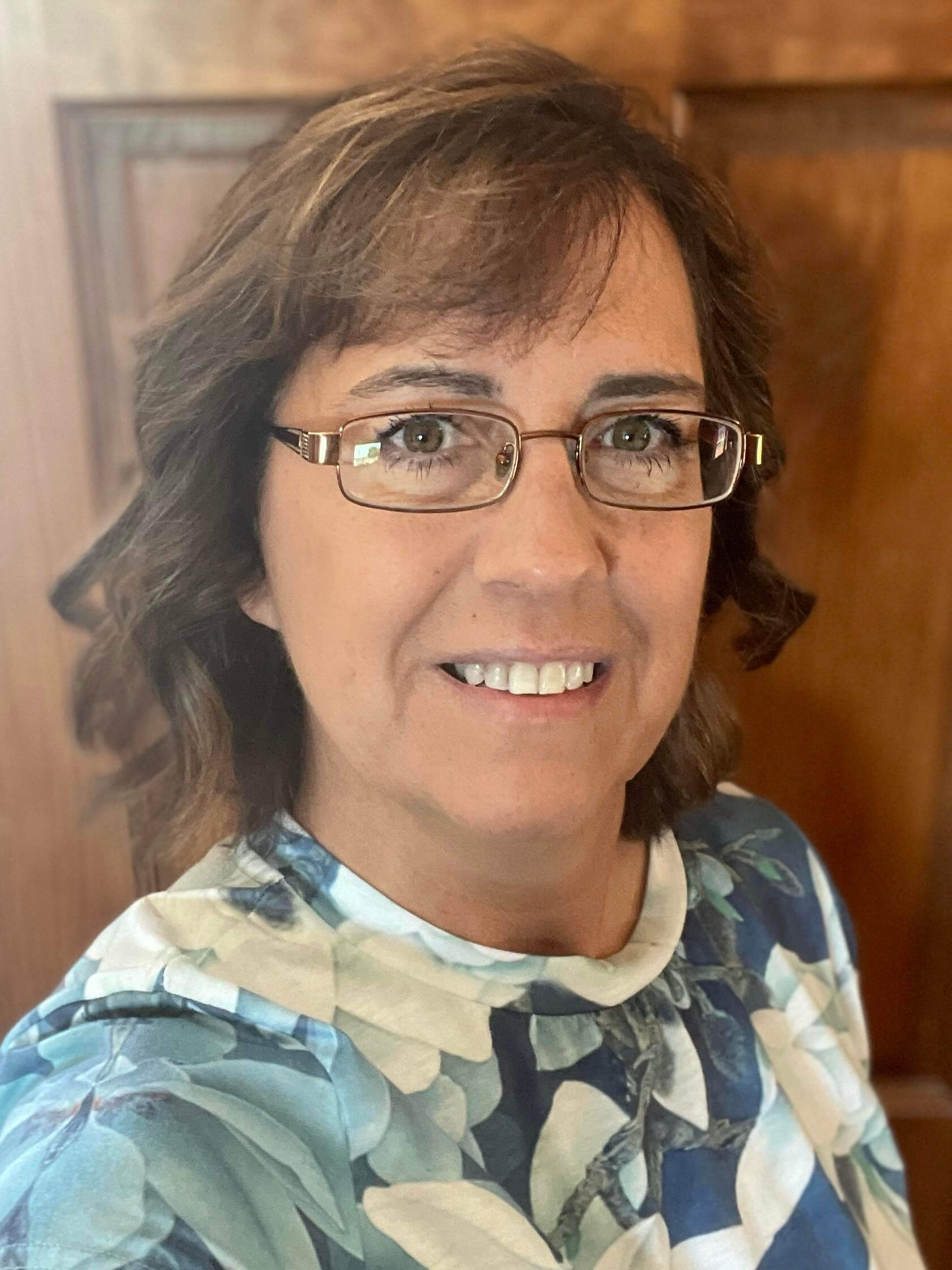 Stephanie Fallon
Diagnosed with DCM in 1982
Runs 2 DCM Patient Support Groups on Facebook
Topic: "Getting the Best Care & When to Seek a Second Opinion"
Stephanie was diagnosed with dilated cardiomyopathy at age 15. She went on to marry, have three children, and work as an accountant for approximately 20 years.
Through genetic testing, Stephanie learned her DCM was hereditary – caused by a gene mutation. Two of her children have DCM and one of her three grandchildren has DCM and left ventricle non-compaction cardiomyopathy.
As a result of living with DCM for more than 40 years, Stephanie has learned many tricks for daily living with DCM, which she is glad to share with others.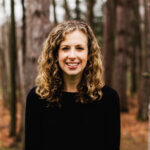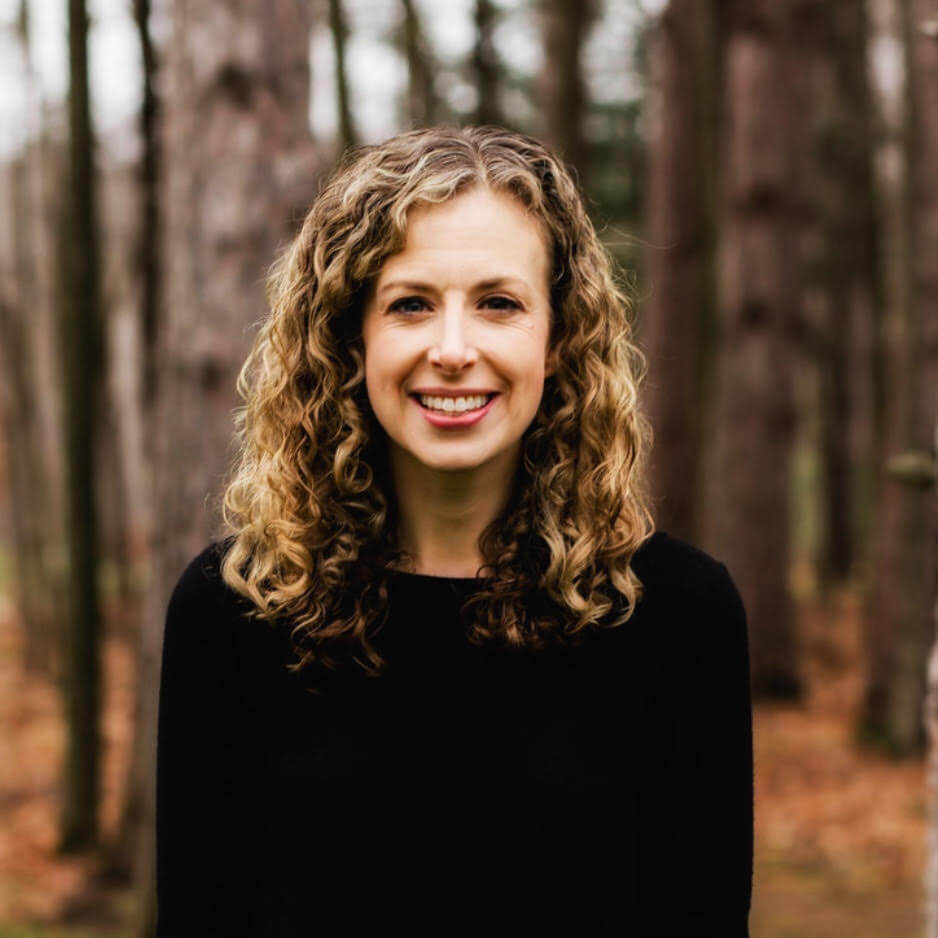 Andrea Gavin
Diagnosed with DCM in 2021
Topic: "How to Speak with Health Care Professionals"
Andrea was diagnosed with DCM just last year, in 2021. Despite having a family history of cardiomyopathy, she was diagnosed by chance, not through systematic screening. Since then, she has determined there is a genetic mutation in her family that can cause the disease.
Andrea is married with two children, works in global health communications, and continues to lead an active lifestyle. Read more about Andrea's story here.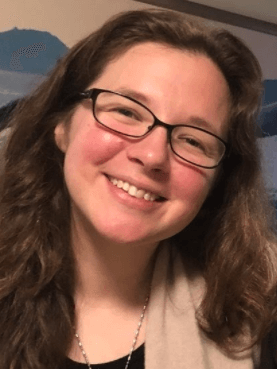 Sarah Schaff
Diagnosed with DCM in 2018
Topic: "Finances & Insurance"
As an active young person, Sarah had no cardiac symptoms.  After undergoing unrelated medical tests at 38, she was shocked to learn she had DCM. With a reduced ejection fraction of around 20 percent, Sarah eventually received an ICD and now takes daily medications to manage her DCM. 
Sarah still works full-time as the Discovery Librarian at Denison University and enjoys taking long hikes in her spare time, and doing volunteer work for various organizations, including the DCM Foundation.